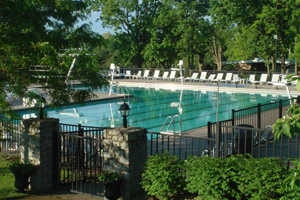 The Pool at WCC
The WCC pool is open daily from 11:00am – 8:00pm for recreational swim between Memorial Day and Labor Day, with a modified schedule when school is session. Certified lifeguards are on duty for the safety of swimmers in the Olympic size pool. Parents are responsible for supervising swimmers in the six-and-under pool.
During daily hours, there is always a lane available for lap-swim. Guests must be accompanied by a member and register with the lifeguards.
For any questions or concerns regarding the pool, please contact our managers Cameron Coffey at 859-404-7958 or Stan Petter at 859-537-8361 or the pool at at 859-744-6960.